God is an amazing and powerful God, full of love, compassion and grace and at Bridges, we express our love for Him through worship. More of a conversation in an intimate, casual atmosphere, our worship services feature acoustic worship and a real sense of community. Sitting around tables in what will feel like a familiar environment, you will be encouraged to experience God in contemplative ways.
Everything we teach is Bible centric, built on the Word of God, the source of truth and guidance for life. Our focus is on Jesus Christ, our Savior and Lord, and we want to point everything we do to Him.
Even if you are not sure about Jesus and are just exploring who He is, this is a great service to discover more about Him.
Children's Ministry is offered for children birth through 5th grade. Middle School students have their own learning environment following the opening worship set.
Thinking about attending one of our Weekend services?
Here's what you have to look forward to:
If it's been a long time since you've been to church, Bridges has you in mind! At Bridges Church, you can expect a welcoming environment, you can expect to be challenged, and you will leave with a better understanding of your place in God's plan. If you have any questions, don't hesitate to contact us at info@bridgeschurch.net
We're more concerned with meeting your real life needs than with what you wear. So, dress casually (shorts and sandals are fine or whatever you're comfortable in) and you'll fit right in.
What's Available For Kids?
On Sunday morning our Family Ministry has classes for your babies through 8th graders.  Our nursery is for infants through 2 year olds and Preschool Class for 3 year olds through Kindergarten.  We have an Elementary Class that has a lesson and interactive activities for your 1st through 5th graders.  Middle School students start by sitting with their parents in the worship service, then after the worship music, they can meet one of our volunteers out in the lobby to go to class, where they will have a lesson together.
Bridges Church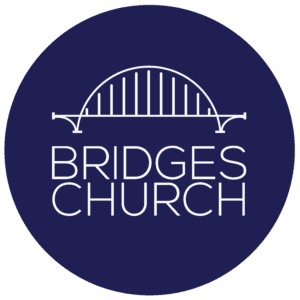 We meet every Sunday morning at 9 a.m. and 11 a.m. at
3151 Reynolda Road, Winston-Salem, NC
Address:
3151 Reynolda Road
Winston Salem, NC