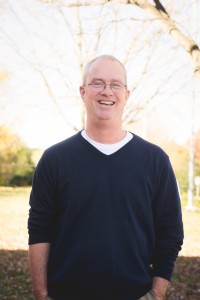 Patrick Norris
Lead Pastor
Patrick Norris is the Lead Pastor at Bridges Church. He has been on staff with the church in this role since helping to launch the church in September of 2007. After growing up in Morehead City, NC and graduating from UNC – Chapel Hill (class of '85) he moved to California and lived there for 19 years. There he met and married Stacey in 1990, and they have 2 sons, Ethan and MIcah who love the Tarheel state.
Through all of this, God was calling him into ministry and in 2000 he went back to school to get his MDiv. at Golden Gate Baptist Seminary in Brea, CA. Following graduation, the family followed God's call to serve in NC.
Patrick loves hiking and reading, but his favorite activity is hanging out with his family.  He is passionate about helping Bridges be an authentic place where it's safe to explore what it means to follow Jesus.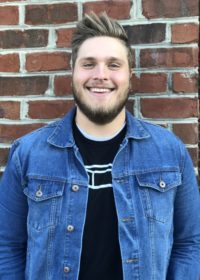 Luke Alderman
Worship Pastor
Luke Alderman is the Worship Leader at Bridges Church. He has been with Bridges since mid-2016 and has been involved in the music ministry ever since. He began to actively lead our worship team in September of 2018. He grew up in East Bend, North Carolina. Throughout his life, God has proven his faithfulness and provision in every season and every situation.
Luke and his wife, Angel, have been marred since February of 2018. They hope to start a family one day and show the Gospel through how they raise their kids. Luke currently works at Lewisville Motor Company. He has hopes of returning to school to pursue a Christian Ministries degree so that he can be better equipped to serve Jesus Christ through ministry.
Luke's favorite activity is spending quality time with his wife. He also enjoys reading, playing golf, drinking coffee, and traveling. He is eager to engage fellow worshipers in genuine, wholehearted praise and adoration of God through music that is firmly rooted in His Word.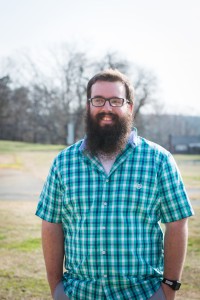 Jacob Harden
Family Ministries
Jacob Harden is the Family Ministry Resident at Bridges Church. The Family Ministry encompasses our nursery through high school students at Bridges.  He oversees the nursery through middle school classes on Sunday mornings and teaches and leads the middle and high school youth group on Sunday nights and other events throughout the year.  
Not only is Jacob passionate about working with kids and students, he also desires to provide support, resources and anything else he can to help parents disciple their children. 
Ultimately the ministry's goal is to come alongside parents to see kids and students grow in a heart deep relationship with Christ.  
Jacob
 grew up in Pfafftown, NC before heading off to college at Kentucky Christian University.  He married his wonderful wife, Jill, in June 2015 and their beautiful daughter Lily was born in August of 2017.  They enjoy being able to serve and do ministry together as a family.  Jacob is a big sports fan, he loves cheering on the Chicago Cubs and Indiana Hoosiers.  However, his favorite sport is soccer, and he is a big supporter of Arsenal FC, "Come on you Gunners!".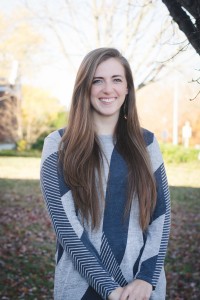 Jill Harden
Ministry Resident
Jill Harden is a Ministry Resident at Bridges Church and has been on staff in this role since the summer of 2016. She works with our Student Ministry here at Bridges. She grew up in Gibraltar, Michigan, a small town off of Lake Erie. Growing up she was heavily involved in her student ministry and after graduating from high school did a yearlong internship with her student ministry.
Shortly after marrying her husband, Jacob, they moved to North Carolina to begin doing student ministry at Bridges. Jill loves investing in the lives of middle and high school students, and realizes the need for them to get to know and follow Jesus.
Jill enjoys watching movies, laughing, painting and playing games with family. She is also looking forward to the day that she is able to foster kids and have some of her own.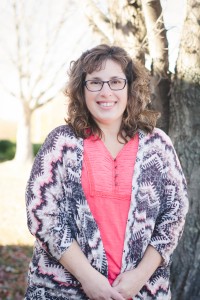 Jami Harden
Ministry Resident
Jami Harden is the Administrative Assistant at Bridges Church. She has been on staff in this role since helping to launch the church in September of 2007. She grew up in Pfafftown, NC and graduated from Milligan College in Johnson City, TN. While at college she met her husband, Rodney, and they were married in 1994. They have three children, Jacob, McKenzie and Marisa.
Jami enjoys spending time with family, playing games and reading.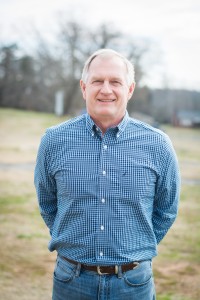 Bob Fye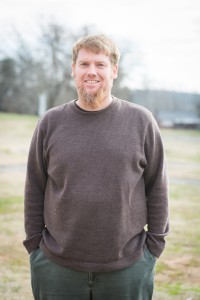 Rodney Harden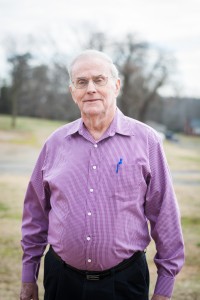 Roy Seymour